Person:


Enriquez, Santiago
Global Practice on Environment and Natural Resources, The World Bank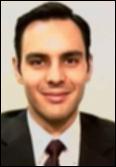 Fields of Specialization
environmental policy

,
environmental institutions

,
sustainable development

,
green growth

,
climate change
Departments
Global Practice on Environment and Natural Resources, The World Bank
Last updated
January 31, 2023
Biography
Santiago Enriquez is an international consultant with more than 18 years of experience in the design, implementation, and evaluation of policies relating to the environment, conservation, and climate change. He has developed analytical work for the World Bank, United States Agency for International Development, and the Inter-American Development Bank on topics that include mainstreaming of environmental and climate change considerations in key economic sectors, institutional and organizational analyses to strengthen environmental management, and policy-based strategic environmental assessments. From 1998 to 2002, he worked at the International Affairs Unit of Mexico's Ministry of Environment and Natural Resources. Santiago holds an MA in public policy from the Harvard Kennedy School.
Publication Search Results