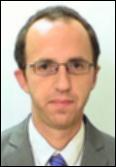 Fields of Specialization
Energy

,
Water

,
Infrastructure

,
Regulation

,
Public-private partnerships
External Links
Last updated
January 31, 2023
Biography
Daniel Camos is a senior infrastructure economist at the World Bank, where he has worked in the energy and water global practices leading both operations and analytical work. Previously, he worked for the European Commission, the United Nations, and nongovernmental organizations. He currently works in the MENA region and has previous experience in Latin America and the Caribbean and in Sub-Saharan Africa. He has a training in economics and engineering, including a PhD in economics from the Paris School of Economics and the Université libre de Bruxelles; an MPA in international development from Harvard Kennedy School; and an industrial engineering degree from the Polytechnic University of Catalonia.